We've Moved!
The Miami-Dade Office of Film & Entertainment has moved from the 25th floor to the 22nd floor.
Our new address is:
Miami-Dade Office of Film & Entertainment
111 NW 1st Street, Suite 2200
Miami, FL 33128
FilMiami's director Jeff Peel made the frozen trek to Park City, Utah last week to visit the Mecca of indie film in America, the Sundance Film Festival. The mission – to convince independent film producers to come in from the cold and shoot their next movie in sunny South Florida! Peel was joined in his efforts by other representatives from the Sunshine State – Orlando's film commissioner Suzy Allen, the FFEAC's Kelly Horton, Susan Simms of the Governor's Office of Film & Entertainment, and members of the Miami International Film Festival among others. "If the goal is to attract independent film makers to our area, you can't really find more opportunities to speak to those producers than at the Sundance festival," said Peel. "This is really the epicenter of the American Indie movement!"
Other highlights of the trip included a look at the future of the independent film business with a dazzling display of technology at Sundance's Future Video Lounge, attending various Creative Coalition events, a brief stopover at the SlamDance Festival, and many conversations with film makers and industry insiders throughout the whirlwind three day sojourn to Park City.

Upcoming Events That May Impact Filming

Limited Filming At Crandon Park during The 2009 Sony/Ericsson Tennis Tournament…

This is to remind the production community that during the dates of March 25, 2009 through April 5, 2009 the Sony/Ericsson Tennis Tournament will be taking place in Key Biscayne. Due to the high number of patrons they are anticipating this year, the Park Manager at Crandon will limit the film shoots permitted during this time. Please plan your productions accordingly.

No Filming on Rickenbacker Causeway or the Rickenbacker Causeway Beaches during the 2009 Sony/Ericsson Tennis Tournament


During the Sony/Ericsson Tennis Tournament during the dates of March 25, 2009 through April 5, 2009 there will be no permits issued for filming on the Rickenbacker Causeway or the Causeway Beaches .


Please plan your productions accordingly.

Miami Beach:

As we enter high season for special events, please note the following events/ dates, which will create limitations of police and other resource staffing and general City access. If you have any questions, please contact the Miami Beach Film Office at 305-673-7577.
Boat Show/ Yacht Show – February 12-16. Expect heavy traffic and limited parking during event and load-in/out the surrounding weeks in the Convention Center area and Collins Avenue from 41 to 50 Street.

South Beach Food & Wine Festival – February 20-22. Expect limited vehicle beach access through 10 Street during event and load-in/out the surrounding weeks.

Winter Music Conference – March 21-29. Expect limited police availability.


Calling All Film & Video Artists: Ultra Music Festival & 3GZ Productions Presents UMF's First Ever Ultra Video Lounge
The ULTRA MUSIC FESTIVAL (UMF)-the world's leading two-day electronic music experience-has teamed up with 3GZ Productions to produce their first ever video lounge. South Florida's favorite music festival, internationally renowned for its memorable live performances and DJ sets from the world's top electronic and alternative rock artists, will take place during the 24th annual Winter Music Conference Friday March 27 and Saturday March 28, 2009 at the beautiful waterfront location of Bicentennial Park in downtown
Miami.

This year 3GZ Productions is to showcase some of today's avant-garde, cutting edge video artists. From experimental film, music videos to the eclectic montage we are now officially awaiting your submissions to be part of Ultra Music Festival's first ever Video Lounge. We are looking for the innovative eye and skewed perspectives from today's groundbreaking artists. Be a part of this amazing musical lineup including The Prodigy, Moby, Cut Copy, Crystal Castles, Tiga, The Ting Tings, Santogold, Bloc Party and a lot lot more!

To submit please send a DVD copy, bio and artist statement to:

3GZ Productions
c/o: Franceasca Seiden
7064 Nagle Ave
NOHO, CA 91605

*Deadline is March 1, 2009. Please Note that if any of the above items are missing your submission will not be viewed so make sure to include everything. We are looking forward for your work and to be a part of Ultra Music Festival's 11th year. Stay Tuned.

Casting Call For America's Most Wanted
We are looking for the following look-a-likes If you look like or know someone who looks like the following and are available to audition in South Florida at Lori Wyman Casting on Thursday February 5, 2009 Callback 2/17 - Shoot Date - 2/19 either call your agent OR call our office 305 354-3901 (DO NOT EMAIL) Please do not call unless you look like these people and can act.

COTY- she is the victim. She is in her 40's. Dark skin, average height.
MPAKA - He is the killer of Coty. Very dark skin, African Male, not overly tall, round face, average build. It would be a plus is actor can speak with an African accent in English.
SELINA - She is a heavyset Hispanic woman in her 30's-40's who was seen in a cafe with Mpaka.
She is average height.
TATIANA - she is the 13-15 year old daughter of Coty. She has a thin build, wears dark framed glasses, hair in braids pulled back and is medium to dark skin black.
REMEMBER: If you look like the above, please call 305 354-3901 Do NOT E MAIL, as we may not get to it in time.

Thank you,
Lori Wyman Casting
South Beach International Animation Festival Press Announcement
Co - Anchor of NBC 6 News
Joins SBIAF 2009 PANEL OF
FESTIVAL JUDGES
We are proud to announce Joel Connable, the co-anchor of NBC 6 News at 6 p.m. and South Florida Tonight has joined our panel of distinguished judges for SBIAF 2009. We feel his experience in writing, production and his straightforwardness (Why I'm A Journalist: "I can't stop talking", Memorable Interview: "Can't remember") make him perfect to judge our film festival. And, it doesn't hurt that we get to look at those big Baby Blues. The only thing bigger than Joel's eyes' is his heart.

Joel started working for WTVJ in August of 2005. Before moving to Miami, Joel worked as a reporter and anchor at CBS2/KCAL Channel 9 in Los Angeles, California. Joel's first reporting job was at the CBS affiliate in Columbia, South Carolina.

Before Joel became a reporter, he worked as a New York paramedic. After Joel was finished with a day's work on the ambulance, he would go home and volunteer as a paramedic with a volunteer ambulance corps near his home on Long Island. He would respond to emergency medical calls in the middle of the night. You can probably tell Joel liked something about those sirens.

Joel's best memories as a paramedic were delivering babies in the field and resuscitating people back to life after they were in cardiac arrest. "You never knew what the day had in store for you," says Joel. "There's nothing better than helping to deliver a newborn baby or bringing someone's grandfather out of cardiac arrest. It was the best life an death experience I ever had."

While working as a reporter in Los Angeles, Joel was honored with an Emmy award for his reporting. He has also been honored by the Los Angeles Press Club and the Associated Press for his feature reporting. One of Joel's favorite segments was Big Money. Joel helped to reunite people with more than $1 million dollars in money that was being held in Florida's Unclaimed Property Office.

Joel spends a lot of time using the power of television to help make people aware of diabetes and to help raise money for the Juvenile Diabetes research Foundation. He was honored as the Juvenile Diabetes Research Foundation's Volunteer of the Year in 2005.

Learn most about this fascinating individual by going to www.nbc6.net
Thanks so very much for accepting our invitation, we're glad to have you aboard Joel.

Noreen Legault
Founding Director
305-302-1678
noreen@southbeachanimationfest.com
SBIAF is being help on Miami Beach March 26 - 29, 2009. This year we have two of the world's most outstanding animators, John Canemaker and Bill Plympton. To learn more about this award winning directors go to our web site www.southbeachanimationfest.com

DEADLINE FOR ENTRIES FEB. 20, 2009

Bill Plympton, two time Oscar nominated director, has kindly agreed to do interviews during his short stay here in Miami. To book one of the few interviews available please call Noreen Legault, Festival Founder, at 305.302.1678.
Crew Working
FilMiami recently visited crew working at The Green Agency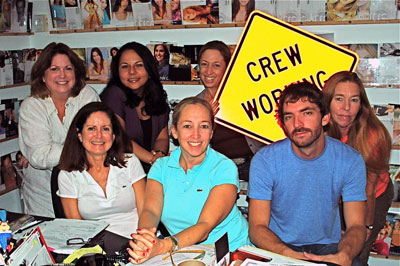 Sisters Tammy and Lauren Green founded the agency in the mid 1980's as TheGreen and Green Agency and in 1992 they renamed it The Green Agency. The agency primarily books talent for TV commercials, advertising and print and they have specialty divisions for Kids and Spanish language.
To stay competitive and keep costs downs during these difficult economic times, the Greens have streamlined their spending. They also keep an eye out for trends in the marketplace and they have noticed that their clients are booking less talent for TV commercials and in some cases running ads that were shot one to two years ago and paying the talent usage fees.
The Green Agency has expanded its reach globally and is no longer considered a local agency as they book worldwide campaigns for international brands. Tammy Green said, "Supplying talent used to be regional, but now it's Global" We are sending actors and models to various countries, mostly due to the casting for electronic media. Currently we have talent in the Bahamas, Atlanta, Italy and New York."
The Green Agency prides itself in keeping a family-like friendly atmosphere in the office as it is conducive to attracting and keeping talent. According to both Tammy and Lauren Green, "talent always comments that we are the friendliest talent agency in town."
The Green Agency has recently booked talent for ABC's "One Life to Live", McDonald's, Wendy's, Discovery Channel, Bud Lite, Home Depot, Royal Caribbean, Bahamas Tourism, Limited II and feature films "Marley and Me" and "I love you Phillip Morris".
FilMiami will be out and about visiting our local crews hard at work at various South Florida production facilities and we will highlight them on www.FilMiami.org and in our newsletter. If you want us to visit your facility and your crew at work, just email us at info@filmiami.org


CineVisun and Transit Lounge Presents Silver Screen Sunday's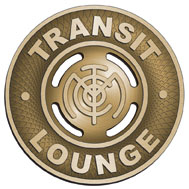 Transit Lounge and CineVisun in conjunction with The Miami Film Festival and Saaga
Vodka will be launching Silver Screen Sunday's, Sunday, February 15, 2009. The Independent Film and Networking night will take place EVERY Sunday thereafter starting at 7pm. Exclusive discussion with film directors followed by Q&A after the film. Films will be presented at Transit Lounge's exterior patio. Come Network with the Film and Entertainment Industry all night long. Saaga Vodka specials and full bar available. Enjoy light food including hot dogs, popcorn and other classic movie munchies.

There will be a raffle for tickets to The Miami International Film Festival as well as other giveaways at the Silver Screen Sunday's launch.

It's not just for film types, everyone that loves movies should come out watch a great movie and support the indie film industry

WHAT:
Independent Film Night at Transit Lounge
WHO:
Cinevisun an organization dedicated to promoting the Independent Film Industry
and Miami Transit Lounge, Miami's number one live music venue
WHEN:
February 15th, 2009
FREE admission
Networking: 7:00 p.m.-all night
Film- 8:00
Live musical performance - 9:30
DJ- after
WHERE:
Miami Transit Lounge - 729 SW 1st Ave., Miami Florida
PARKING:
There are plenty of parking spaces and garages in the area. Valet at Tobacco road or
parking garage at Mary Brickell Village.

CALL TO ACTION:
We are currently looking for films to showcase Silver Screen Sunday's. We are
looking for shorts, features, documentaries, animated etc. If you are a filmmaker or know a filmmaker, please contact us at info@cinevisun.com or 305.331.4896.
Additional sponsors include, FilMiami, Miami Beach Film Office, City of Miami Department of
Cultural Affairs, CineVideotech

Event Contacts:
Transit Lounge Media Contact:
Kevin Sharpley (Cinevisun )- 305.331.4896
Aimee Cabrera 786-427-4407
Gia Kasan (Transit Lounge) - 305-377-4628