TelevisaUnivision Acquires Rights to the Latin American Music Awards From Dick Clark Productions Growing Its Portfolio of Culture-defining Musical Tentpoles
UNIMÁS Becomes New Home of the Major Entertainment Franchise Airing the 8th Edition in 2023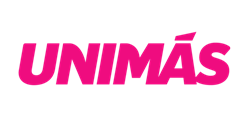 MIAMI--(BUSINESS WIRE)-- TelevisaUnivision has acquired the rights from dick clark productions to the Latin American Music Awards (Latin AMAs), the biggest cultural celebration of contemporary Latin music. The 8th edition of the popular award show will air for the first time on UNIMÁS in 2023, bolstering the company's position as "The Home of Latin Music," across linear TV, digital, and audio, and building on the momentum of the fastest-growing network on all television in the U.S.
With a commitment to creating and delivering fresh and innovative cultural experiences that unite Latinos, TelevisaUnivision continues to strengthen its portfolio of highly rated live-music events, which currently consists of Univision's Premio Lo Nuestro, Premios Juventud, and the iEmmy Award-winning Latin GRAMMY®, and Uforia Concierto de Campeones, all on Univision, to include the Latin AMAs as part of their newly strengthened UNIMÁS programming. Bringing the Spanish-language version of the AMAs to this network – along with updated programming such as original series SIÉNTESE QUIEN PUEDA and returning series ENAMORÁNDONOS which were announced earlier this year – strengthens the position of UNIMÁS and reinforces the company's commitment to provide entertainment for families to enjoy together.
"Live entertainment and music are passion points for our audience, and we are thrilled to produce and broadcast the most important nights in music with all our tentpoles, which now includes the Latin AMAs," said Ignacio Meyer, President, TelevisaUnivision U.S. Networks. "Latin music has become mainstream worldwide and, as our slate shows, we are at the heart of it with Premios Juventud, Premio Lo Nuestro, and Latin GRAMMY®, delivering strong viewership for their respective televised nights and trending on social media."
"The American Music Awards franchise has long set the standard for fan fueled recognition of the best in music for the year. We're excited to extend this franchise with a new home on UNIMÁS where it will super serve Latin fans across the globe," said Adam Stotsky, President of dick clark productions.
The Latin AMAs will celebrate Latin music's finest, as well as play tribute to today's most influential and iconic Latin artists, as voted by the fans in the tradition of the American Music Awards, the world's largest fan-voted award show. The celebration will go beyond a stand-alone event to a series of music and cultural experiences that will provide extensive opportunities for brands and fans on digital and social media.
Visit televisaunivision.com for more information on TelevisaUnivision and follow us on Twitter and Instagram.